How to Watch Investigation Discovery - Pricing and Packages


Name : Investigation Discovery
HD : No
Category : Other

Description : Investigation Discovery brings justice to television with a deeper look into the world of crime, forensics, paranormal investigation and modern mysteries. ID offers arresting entertainment that delivers remarkable insight into the thrilling twists and turns of real-life investigation and the most intriguing puzzles of human nature. Investigation Discovery reveals the fascinating human potential for good and evil.
Try our
TV Package Optimizer
to find the cheapest way to watch
Investigation Discovery
, along with your other favourite channels. Simply select which channels you want to subscribe to, and we'll show you how to get them.
---
How to Get Investigation Discovery with Bell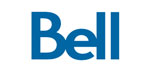 Single Channel Availability
Single Channel Price :
$4.00
Bell TV Packages that include Investigation Discovery
Base Package : Satellite TV "Best" - $112.95
Add-On Package : Learning and News - $10.10

---
How to Get Investigation Discovery with Rogers

Single Channel Availability
Single Channel Price :
$2.82
Rogers TV Packages that include Investigation Discovery
Base Package : VIP Ultimate with TMN - $116.11
Base Package : VIP Ultimate with Super Channel - $116.11
Add-On Package : Ultimate Specialty Channels - $42.41
Add-On Package : Learning Theme Pack - $7.06
Add-On Package : Starter - Variety - $10.00