How to Watch NDTV 24x7 - Pricing and Packages


Name : NDTV 24x7
HD : No
Category : Multicultural

Description : New Delhi Television Ltd. (NDTV Ltd.), founded in 1988, is India's first and largest private producer of news, current affairs and entertainment television. NDTV is home to the country's best and brightest reporters, anchors and producers; 23 offices and studios across the country host India's most modern and sophisticated production and newsgathering facilities.
Try our
TV Package Optimizer
to find the cheapest way to watch
NDTV 24x7
, along with your other favourite channels. Simply select which channels you want to subscribe to, and we'll show you how to get them.
---
How to Get NDTV 24x7 with Bell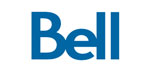 Single Channel Availability
Single Channel Price :
$10.00
Bell TV Packages that include NDTV 24x7
NDTV 24x7 is not available in any Bell TV packages.
---
How to Get NDTV 24x7 with Rogers

Single Channel Availability
Single Channel Price :
$7.07
Rogers TV Packages that include NDTV 24x7
Add-On Package : Hindi News Combo and DESI Prestige Package - $50.50
Add-On Package : DESI Elite Package - $35.35
Add-On Package : Hindi News Combo and DESI Elite Package - $40.40
Add-On Package : ATN Sports Package and DESI Elite Package - $45.45
Add-On Package : DESI Prestige Package - $45.45