How to Watch Twist TV - Pricing and Packages

Name : Twist TV
HD : No
Category : Entertainment

Description : Twist TV is all about real life with a twist; capturing the experiences of everyday people facing extraordinary situations. Twist TV offers exclusive access to show titles previously unavailable in Canada including: Raising Sextuplets, Dad Camp, Daddy's Spoiled Little Girl and Little Miss Perfect, as well as the latest seasons of international hit series Nanny 911 and Wife Swap.
Try our
TV Package Optimizer
to find the cheapest way to watch
Twist TV
, along with your other favourite channels. Simply select which channels you want to subscribe to, and we'll show you how to get them.
---
How to Get Twist TV with Bell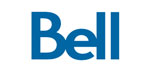 Single Channel Availability
Single Channel Price :
Not Available as a Single Channel with Bell.
Bell TV Packages that include Twist TV
Base Package : Satellite TV "Best" - $112.95
Add-On Package : Variety Package - $10.10

---
How to Get Twist TV with Rogers

Single Channel Availability
Single Channel Price :
$2.82
Rogers TV Packages that include Twist TV
Base Package : VIP Package - $73.71
Base Package : HD VIP Package - $83.76
Base Package : VIP Ultimate with TMN - $116.11
Base Package : VIP Ultimate with Super Channel - $116.11
Add-On Package : Ultimate Specialty Channels - $42.41
Add-On Package : Lifestyle Theme Pack - $7.06