Your Guide to Cutting the Cable
Cutting the Cord? Everything you need to know about TV alternatives
As a cable or satellite TV subscriber, you're probably tired of paying for dozens (if not hundreds) of channels you don't watch or care about. Now that most of our favourite TV shows are available on-demand from streaming services such as Netflix, Shomi, or CraveTV, we are much more flexible in when and where to watch these shows. Here is your guide to how these streaming services compare (Netflix vs. Shomi vs. CraveTV), and what are your options for streaming devices to watch on your HDTV (Apple TV vs. Roku vs. Chromecast vs. Android TV).
We'll also take a quick look into what are your options in terms of live broadcasts with HD Antennas to watch free OTA (Over-the-Air) transmissions, and we'll take a look at the oh-so-important (and without a great answer, unfortunately) question regarding watching live sports without cable or satellite.
Streaming Services - Netflix vs. Shomi vs. CraveTV
Streaming services offer access to on-demand movies and TV shows, with a monthly subscription at considerably less than a monthly cable/satellite bill. You're probably familiar with Netflix, the most popular of the streaming services right now. What you may not be familiar with are its newer competitors, including Shomi and CraveTV. Let's take a look at how these three stack up.
Netflix

The most popular of the streaming services at the moment, Netflix offers unlimited access to movies and TV shows. Although it offers plans starting at $7.99 a month for the Basic plan, you will want at least the $9.99 Standard plan in order to get HD content. With its push into producing its own Netflix Originals movies and TV shows (House of Cards, Orange is the New Black, etc.), it is beginning to offer more "must-have" content that isn't available anywhere. For us Canadians, Netflix gets a bit of flack for having a narrower selection of shows for Canadian viewers than through its US version.
Pros
Available for anyone, no need for Cable/Satellite
Exclusive Netflix Originals shows and movies
Wide range of content (slightly more limited in Canada)

Cons
Slower to bring out fresh episodes of popular TV shows
Slightly limited selection for Canadian viewers due to rights restrictions
Using a VPN to Access US Netflix
Due to Netflix restricting some shows and movies to its US audience, the only way for Canadians to access the full library of content is by using a VPN (Virtual Private Network). This is a way to disguise your location to Netflix servers, pretending that you are located in the US, thereby unlocking content that was previously only available to the US audience.
Our recommended VPN provider is https://www.unblock-us.com. They offer very simple implementation, and do not slow down your internet speed. The cost is $4.99/month ($49.90/year).
Shomi

Offered by Rogers and Shaw, Shomi is a Netflix competitor that has been now opened up to anyone in Canada (previously limited to Rogers or Shaw TV or Internet customers). At $8.99/month, it is similarly priced to Netflix. While Netflix focuses on more on movies and its own original content, Shomi has more of a TV show focus by aiming to provide up-to-date episodes faster. One thing slowing Shomi down is that it is more difficult to actually access the content, as it is not available on some popular devices such as Roku3 or RokuStick. Instead, Shomi prefers to make it easiest to watch with your existing Cable box, thereby hoping to keep its TV subscribers as still paying customers.
Pros
Up-to-Date episodes of TV shows
Free for some Rogers/Shaw customers
Access to some Amazon Prime original content

Cons
Not available via as many devices (eg. not available on Roku)
Less selection of movies/shows
CraveTV

Bell's entry into the streaming wars, CraveTV is now open to all Canadians, and you no longer need to be a Bell customer in order to use it. CraveTV is focused mainly on TV shows, with exclusive deals on popular Showtime and HBO shows that are only available on CraveTV. Like Shomi, CraveTV has fewer streaming device options compared to Netflix, and is not yet available on Roku.
Pros
Larger selection of popular TV shows
Access to Showtime and HBO shows

Cons
Poorer movie selection
Only available in English
Streaming Devices - Apple TV, Roku, Android TV, Chromecast, Gaming Console, SmartTVs, Computer/Laptop
How do we actually get that content up onto the big screen? Let's break down the most popular options: Apple TV, Roku, Android TV, Chromecast, Gaming Console, SmartTVs, and simply connecting your computer/laptop.
Apple TV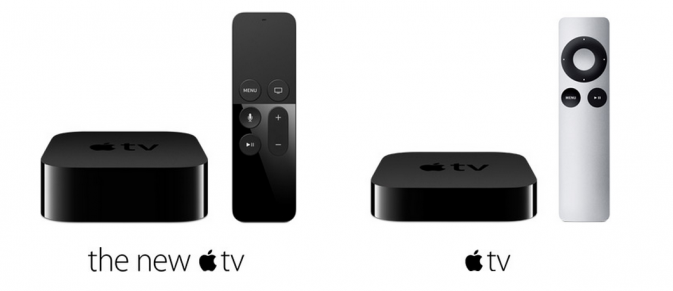 One of the most popular devices to upgrade your TV experience, the new Apple TV (version 4) is a sipmle solution to meet pretty much all of your streaming needs. This fits well if you are plugged in to the full Apple ecosystem (iPhone, iPad, iTunes), in which case it is probably your best bet. A major upgrade on the latest version is the voice-controlled remote, allowing you to easily find movies and shows you want to watch, without endless clicking on difficult to use remotes. Simple access to iTunes store to rent or buy movies. If you don't need the voice search and are willing to work with a slightly clunkier interface, by all means go for the slightly older model (Apple TV 3).
Check out more about the Apple TV
ROKU
ROKU has been a big player in pushing forward dedicated streaming devices. The ROKU 3 is the gold standard in number of "channels" available, and is probably your best bet as a "do-everything" streaming device in most cases. Also providing a remote with voice control, it is easier to search for movies and shows that interest you. As an extra bonus, plug your headphones directly into the ROKU remote for late-night watching without waking up the house. The newer ROKU 4 offers 4K video support, which is missing in the latest Apple TV, but with the limited amount of 4K content out there, there isn't much need to go for to go for the ROKU 4. Older versions of the ROKU are also great options for simple streaming of Netflix and other Apps, including the cheap and easy-to-use ROKU Streaming Stick.
Buy the ROKU 3 on Amazon.ca

Buy the ROKU Stick Streaming Player on Amazon.ca
Android TV
As Android has come to play along with iOS in the smartphone game, so too has Android arrived on the scene in TV interaces. We're expecting big things from this platform, and it's already coming true. Many cheaper Android TV streaming devices are available, such as the GooBang Doo M8S and the MQX Android TV box, both built on the Android TV platform.
One of the top Android TV devices, outclassing its Apple TV and ROKU competitors, is the NVIDIA Shield, with reviewers claiming the NVIDIA Shield as "Hands down the best streaming device out there". The NVIDIA Shield is pricier than its Android TV competitors, priced at a similar level to the latest Apple TV, but it also includes full gaming capabilities to compete with the XBox and PS4.
Buy the NVIDIA Shield on Amazon.ca

View other Android TV streaming devices on Amazon.ca
Chromecast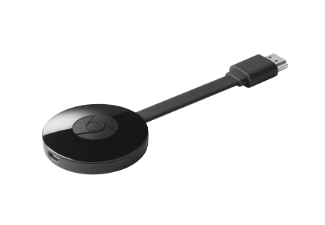 Chromecast is a small TV dongle from Google that simply casts content from your phone, tablet, or laptop onto your HDTV. Basically, if you are watching something on any of your other devices, you can simply throw it up onto the big screen via Chromecast. This is a great option if you are not in need of a dedicated streaming device, and have no issue with using your phone/tablet/laptop for your entertainment. It is also possible to cast your screen in a similar way using the Roku Streaming Stick.
Buy a Chromecast at the Google Store
Gaming Console
A popular option is to simply use your existing gaming console such as Microsoft's XBox One or Sony's PlayStation 4. Keep in mind that CraveTV and Shomi are a little behind, and do not support streaming through the XBox One, only the older XBox 360. There is no need to get these devices if you're simply streaming content, but if you already have one of these devices, or the kids have been bugging you to get a gaming console, this is a great way to "kill two birds with one stone".
Buy the XBox One on Amazon.ca

Buy the PlayStation 4 on Amazon.ca
SmartTVs
TV manufacturers love to boast about how "Smart" their TVs are, but the hype has rarely lived up to expectations. We'd love to see a TV with a built-in Roku interface, although we haven't seen it yet. Although it is possible to stream Netflix and some sports apps via your TV, it is often clunky to do so, and much easier using one of the other methods. If you are looking to go this route, we've heard good things about LG, Panasonic, and Samsung interfaces.
Read more about Smart TVs on Amazon
Computer/Laptop
The simplest way to connect a Laptop to your TV is an HDMI cable. Plug it in, and your computer's screen shows up on the big screen. Done. One major benefit of having a laptop/computer hooked up to the TV is it is possible to watch livestreams that are available on websites (eg. CBC.ca Sports, or TSN.ca Bonus Coverage) that are unavailable via other methods.
The thing is, you may not want to have your computer plugged into in your TV constantly, so it could be a bit of a hassle to connect/disconnect the HDMI cable every time you would like to watch something. To avoid cables strung across the room to/from your TV, your laptop will be out of reach from the couch, unless you also get a bluetooth keyboard or mouse. For it to make sense to connect your laptop to the big screen, your options are:
HDMI cable, make do with the inconveniences
Dedicated cheap laptop/computer with bluetooth keyboard/mouse.
Chromecast or ROKU Streaming Stick to simply cast the screen onto the TV
Buy HDMI Cables at Amazon.ca

Buy a Bluetooth Keyboard and Mouse on Amazon.ca

Buy a ROKU Streaming Stick on Amazon.ca
Live Broadcast - Rooftop Antenna
For live TV content without a cable/satellite subscription, your best bet is to install an HD Antenna to pull down free OTA (Over the Air) channels. You'll be able to get CBC, CTV and other Canadian channels, and if living close enough to the border, you should be able to pull in some US based channels. Your quality will probably actually be higher with an Antenna than with cable or satellite, as the signal is not compressed.
Living in Markham, we get about 20 HD channels with a rooftop antenna, including some US ones. If you're a DIY type, you can get an antenna off Amazon and set it up yourself, or hire an installer to set up a rooftop antenna. An indoor antenna is cheaper and simpler to set up, but has a much shorter reception range compared to an outdoor rooftop antenna.
Find a High Definition TV Antenna on Amazon.ca
Live Sports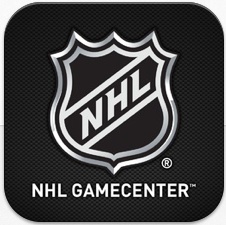 The big question for cutting your cable is where to watch sports. This is the one saving grace for the cable companies, as it is still difficult to find legal live sports streams. The major sports leagues each offer their own "All-Access" packages, such as MLB.tv, NFL GamePass, NBA League Pass, and NHL Game Centre. Keep in mind that many of these unfortunately "black out" your home team's games, so it's usually only good for watching other teams in the league. Unfortunately, it is not possible to get a separate paid subscription to access TSN's online streaming. Some international leagues provide paid live-streaming options such as UEFA.com.
For Olympics and other international competitions, this content is generally available via free Over the Air channels, or free streaming through the broadcaster's website. The only temporary solution we can suggest is to borrow the login information from friends/family that are still cable/satellite subscribers to login and watch the live streaming of the sports channels (for example TSN 1, 2, 3, 4, 5), or use the money saved by cutting your cable to go see the big game in person.
Resources
Streaming Services
Netflix
Shomi
CraveTV
VPN Providers
https://www.unblock-us.com
Devices
NVIDIA SHIELD

Apple TV
ROKU 3 Streaming Player

ROKU Stick Streaming Player

Chromecast
XBox One

PlayStation 4
Accessories
HDMI Cables

Bluetooth Keyboard and Mouse
Sports League Subscriptions
MLB.tv
NFL GamePass
NBA League Pass
NHL Game Centre
EUFA.com